Because every booking is unique, we do encourage you to call our admin team to discuss your needs. To give you an indication of possible costs, a 24 hour stay for a retreat with all meals provided and a single bedroom starts from £83 B&B is available from £57.50 per person.
Whole house bookings giving exclusive use of the building are available for larger groups
Redwood House
Redwood House is a 4-bedroom self-catering house in our grounds. It sleeps up to 8 people and is available to hire for £222 per night exclusive use or on a B&B rate for solo or small number bookings. It is a perfect venue for a solo retreat, cell groups or private hire.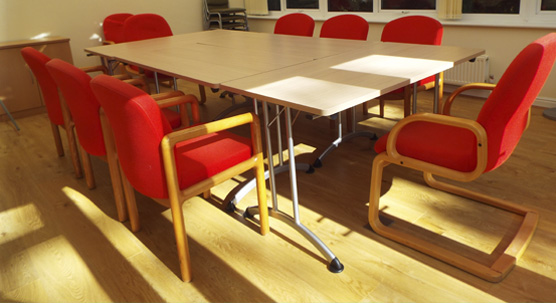 Special Deal
For residential, full board groups of 10 or more you receive a suitable sized meeting room at no extra cost.